Frisco, Texas – May 8, 2023
WirelessPSC announced today the availability of the newest member of its small cell product line. The pole was designed last year to meet stringent design requirements from a construction partner for a pole required in Pittsburgh, Pennsylvania. WirelessPSC will be presenting its new 8.6" smooth small cell pole, along with its entire portfolio of smart pole and related infrastructure, at this week's Connect (X) trade event.
The 8.6" smooth pole was designed to meet a few key criteria: a slim base given limited space on a narrow sidewalk, a target antenna height and support for elevated base station equipment.  WirelessPSC also designed a custom pole-top concealment to house its 4G and 5G hardware, a typical requirement for small cells in most urban environments that allows them to blend in with their surroundings.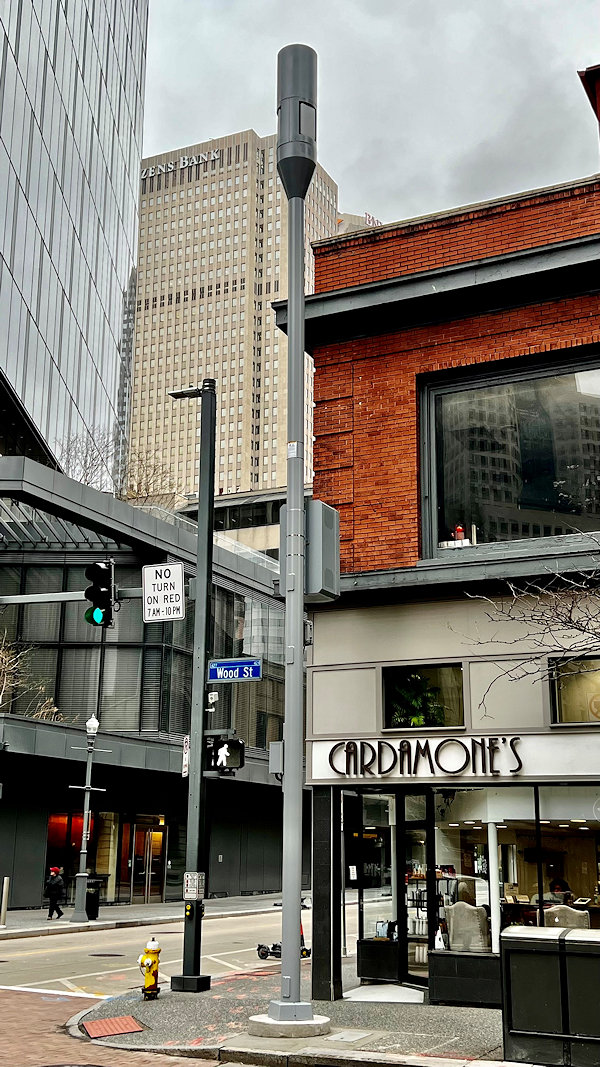 "Our core value proposition to the wireless community is the creation of built-to-suit small cell infrastructure," said John Sleet, founder of WirelessPSC. "The original location for this site posed many challenges but we worked within the design constraints to deliver a pole that met customer requirements. We've since offered variants of the smooth pole to other integrators."
The 8.6" smooth pole is also available in fluted variants with support for pedestrian and street lighting. The standard 8.6" diameter pole is designed for areas where ground footprint space is at a premium, but there is an opportunity to elevate equipment. Available in heights up to 45', it can also be integrated with a WirelessPSC sidearm mount to support an additional carrier's radios.
WirelessPSC will be presenting its new 8.6" smooth pole with the rest of its product portfolio at Connect (X) on booth 420, May 9-10 in New Orleans.
About WirelessPSC
WirelessPSC is a developer, manufacturer and distributor of small-cell poles and related infrastructure in support of 4G, 5G and "smart" network densification across North America. Our long history in RF engineering and related services, in conjunction with our specialized composite manufacturing partners, enables us to deliver differentiated and built-to-suit smart pole infrastructure. Headquartered in Frisco, Texas, WirelessPSC is a minority business enterprise (MBE) that supports operators and their construction partners, as well as municipalities, in the deployment of wireless small cells.
Press Contact:
Colin Urwin
+1 613 825 8866
colin.urwin@ugroupmarketing.com